From an early age, Kim gravitated towards music, dance and art, as it was a way for her to express her creativity. Growing up in Brooklyn, NY, her parents would find her either quietly on the floor rustling and organizing old photographs, sewing her own Barbie clothes from old, (or not so old!), clothes, studying ballet or being the self-proclaimed, "family photographer."
Kim graduated F.I.T. and worked in fashion before a serendipitous vistit to NBC studios one afternoon that changed the trajectory of her career to television. After completing the NBC Page Program, Kim landed a position as an assistant in set design for SNL. Kim's work on the Summer Olympic Games, earned her an Emmy and as she worked her way through different roles in production, on-air and ultimately corporate executive, Kim simultaneously cultivated her work as a photographer.
Annually, Kim shoots the Love Rocks NYC! concert, produced by John Varvatos and Greg Williamson. She has shot concerts for Gary Clark Jr. and Eric Clapton and her work has been published in Hamptons Magazine, Social Life Magazine, NY Magazine, Gibson Guitars, Universal's, "Man in the Moon" with Jim Carrey and The Boot Campaign to name a few. In 2012, the Center for Cuban Studies held a show on Kim's work from Cuba. With her strong affinity for horses, and having studied equine facilitated psychotherapy, Kim is natural choice to be commissioned from renowned horse trainers/breeders and owners all over the country to capture the beauty of these highly sentient beings.
Kim's work is described as …
thoughtful; with a discerning eye. Her strength in conceptualization and styling is portrayed with an interest in layering color and texture that makes her work appear effortless and minimal. Her depth, breadth and a real understanding of who the client is, allows her to cover a full range of work. She is recognized for her portraiture, interior and music images and also enjoys shooting editorial, sports, lifestyle and event photography.
There is a trust and ease established at the onset with all her clients, not only because of her lightness and humor, but by her consistentency. Kim delivers quality work each time.
Giving back …
A portion of all framed custom prints and sales is donated to JDRF and God's Love we Deliver. Kim recently founded, PAWtraits and PURRpose, a project inwhich she partnered with Best Friends Animal Society to help create more exposure and find loving homes for shelter animals through photography. Her volunteer work includes the Starlight Children's Organization, Bear Givers on behalf of the Rusk Institute, as well as Big Brothers, Big Sisters. Kim is an member of the Professional Women Photographer's Organization in NYC where she lives.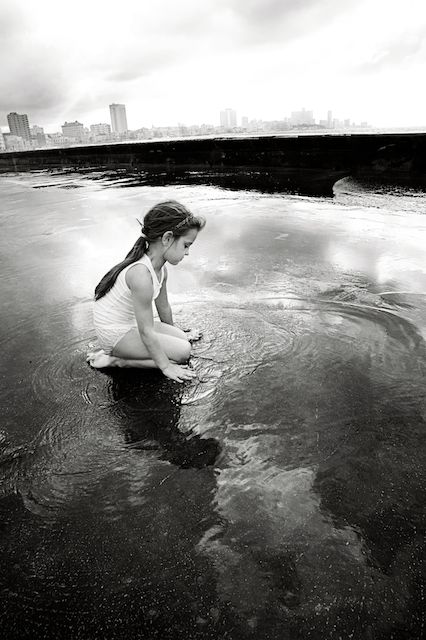 "I often get asked what's the craziest thing you have done to "get a shot?"
- To capture a moment ... it need not be chased ... If you are patient and present, it always finds its way to you ...
-Kim